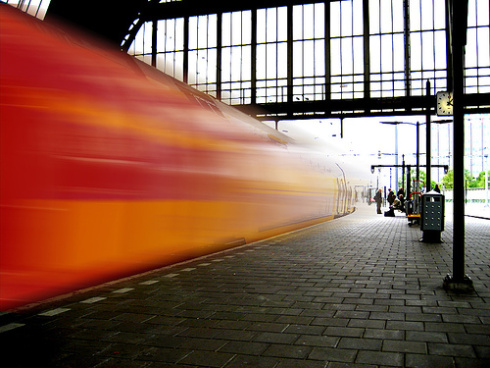 Have you ever had that experience where your mind is going a mile a minute and your fingers can't catch up with what you're writing, and you look down at your page or computer screen and see that your sentences don't make any sense because you were unable to keep up with your thoughts. Well, that's kind of how I'm feeling only with my whole body.
This year has been off to a great start: Producing an original full length play, which will go up in February. Completing a feature length film, which I've been shooting since July. Starting to film an original web series, which will launch in June. And a number of other exciting things- directing a new crop of high schoolers for a spring production of Shakespeare monologues, sonnets and scenes; a new freelance gig helping a fellow performance artist get her stuff out there; and a handful of other projects and exciting lunch dates discussing script ideas.
But with only 10 days into the new year where I've been working on ALL of the above mentioned projects has resulted in today: I'm sick. My body is like "I HATE YOU!" but my mind is like "YAY NEW YEAR".  Basically my body is trying to play catch up to all of these awesome things that are going on. And though this is exactly the way I'd want to kick off the new year- full speed ahead– I do need to remember that I need to stop and take take some vitamins every once in a while.