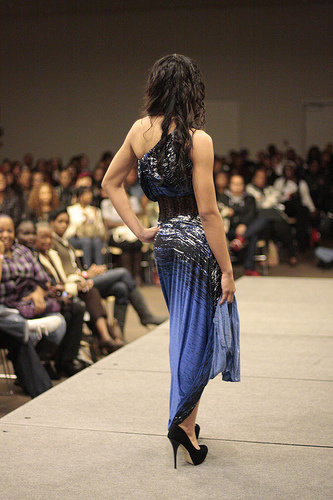 I do my best to submit each morning to all the major casting sites: Actors Access, LA Casting, Now Casting. I've noticed a pattern. Doesn't take a genius to know that this is an image-driven industry and that sex sells, so I'm not saying I've discovered anything revolutionary here. However, that doesn't make it okay. As I scroll threw all "roles fit for me" I see description after description that all relate to youth, attractiveness and sex appeal. Sometimes subtly, often times blatantly (i.e. nudity required).
Here is a real sample, just from the breakdowns today:
CHASTITY: "She is a very pretty woman who…"
MOLLY: "Early 20s, bombshell, very attractive, Hometown Hottie type."
LAURA: "Classical naturally beautiful American girl who is sweet, sexy, intelligent and sincere…"
ASHLEY: "18 year old beauty with an innocent style.."
GLORIA: "Well built. Fair skin. Thin body. Model type."
JENNY: "Smoking Hot Sport's Illustrated/Playboy/ Maxim type swimsuit model. Actor must have strong improvisation ability as well as a beautiful bikini body. *There is nudity with this role. We are looking for GORGEOUS, GORGEOUS, GORGEOUS AND SEXY GIRLS WHO CAN ACT!!!"
Where's the diversity here, I want to know? And what the hell does beautiful, sexy or attractive mean anyway?
Don't get me wrong, I understand the role that sexuality or attractiveness can take in a character and in a story. And I absolutely do not judge anyone who takes one of the above parts. I mean, I'm a actress. I get it. I submit for these roles every day and when those stars align to actually grant you one of these parts, I'm 99% sure I'd take it. Just last summer I did an indie horror flick playing the part of "Lillith" who I'm sure had a character description very similar to the ones above. And yes, there was even a little skin bearing.
But, let's just say I were to weed out all the breakdowns that mention nudity and sexual situations and "model type", it's slim pickings let me tell you…