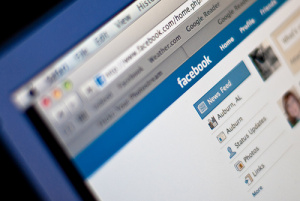 I think it's really important to put yourself out there in whatever way you can. The web is a prime example on how you can do that. If someone googles your name, you want something to show up. Because until you've got your own TV show or starred in a wide-released film how is anyone going to know that you are really out there working, making it happen?
Here are some different ways to build your web presence (which also is building your brand). It's important to do more than one of these. Get yourself out there as much as possible!
Personal Website
– the perfect place to show who you are as an actor, your brand, your type
Twitter
– twitter latest news, promote your shows, gain "followers"
Facebook
– another place to spread the news, promote and gain "fans" or "friends"
Youtube
– post your reel, clips of shows and films you were in, shorts you created and gain "subscribers"
Blog
– similar to your own website, you can promote the latest happening in your career but you can also help create that brand of You, what are you all about?
Other
LinkedIn, Myspace, Personal E-Newsletter, Online Casting Profiles, and I'm sure much more that I don't even know about!