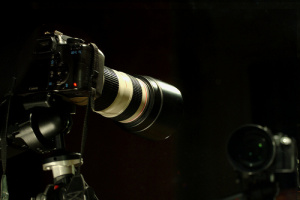 As I blogged about a few days ago, I finally found THE guy to take my headshots. I said last time how I didn't want to mention the photographer's name so not to jinx my shoot- well, guess what? It rained.
But, no biggie, just got postponed to Monday.
So, Monday I had a wonderful shoot with Peter Konerko. We did four looks, which we had previously discussed during our little meet 'n greet.  I'd labored over my outfits, the colors, the fits, the overall "feel" and that totally paid off. I'd never taken my headshots so seriously before. Guess I was alway a little annoyed that one picture could mean so much. Which it does… and it doesn't. Point is, you should take all aspects of the career seriously. These are the tools that will ultimately get you jobs. However, it's not like your life depends on it.
I arrived to the shoot with my carefully selected clothing options- about two to three outfits per look that Peter could then choose from. Together we decided on the four. Then I hopped into the makeup chair. This was a little nerve racking because I always hate getting my makeup done. Anytime I've had it done professionally for a print or film shoot I never feel pretty. It's as if they don't know how to put makeup on my type, or something. So I sat there for about a half hour, getting done up without a mirror in front of me… hoping for the best. But when she finally gave me a mirror I was thrilled! This was going to be a good shoot…
For the next hour and a half we took pictures, a million pictures… Peter worked fast and efficiently, which was nice. I plugged in my iPod and just got into a groove and he snapped away. I went home happy, and then that very night, he sent me a link to the server with all the pics up already! All 250 of them. How the hell am I going to pick the right pictures? What if I choose the wrong one? How am I going to decide? I got a little anxious.
I spent the next couple days taking informal surveys amongst my friends and loved ones to see if the same ones continually spoke to people. This actually worked for a few. There were some that almost everyone picked, so I couldn't ignore it. But then there were other looks that were kind of spread out. Also, I had to remember to take their opinions with a grain of salt because these aren't casting directors after all. Fortunately, the first step was to just narrow them down to about 20 and then we'd go from there. This took the pressure off slightly. Now I wait for the photographer's input and we'll move on to the next step– I will be reporting on that soon!